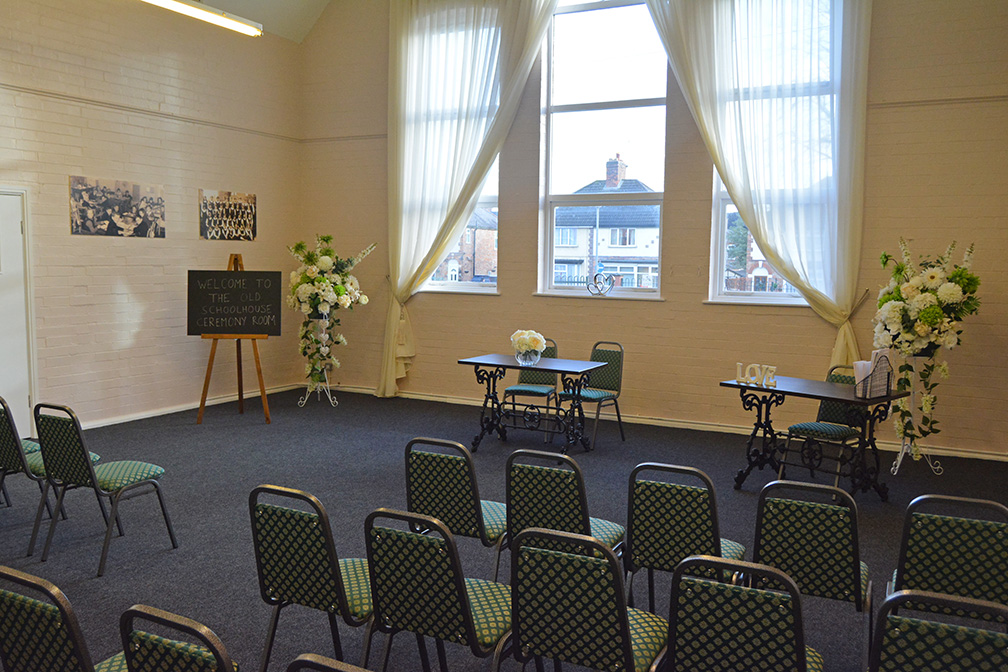 Wigston Community Action Partnership Centre, one of several former schools built on Bassett Street, will be home to a new ceremony room for South Wigston Registration Office.
The appropriately named "Old School House" retains its original, vintage architecture and has three large windows as a centrepiece. It will hold 50 people (including the couple and 2 witnesses).
There is a small space for taking photographs in the grounds.
Ceremony bookings are now being taken.
---
A Brief History of Bassett Street*
1886 – A new "boys only" school is built on the north side of Bassett Street.
1892 – As school attendance continues to soar, a new "infants only" school is built on the south side of Bassett Street.
1904 – A new "girls only" school is built on the south side of Bassett Street.
1936 – Infant, boy, or girl "only" schools are converted to a mixed infant, junior or senior schools. To reflect this, the former boys only school on the north side becomes a senior school.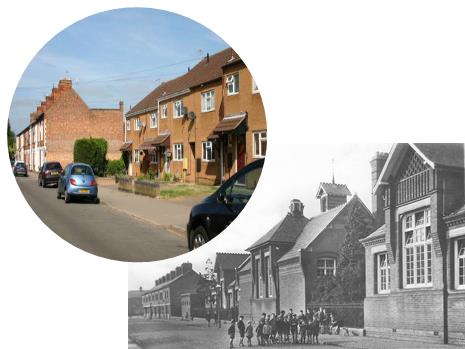 1991 – The senior school is demolished to make way for local housing. The former school for girls closes its doors and reopens as the Bassett Street Community Centre and Library.
1992 – The former school for infants is demolished. A new set of offices are built and occupied by Leicestershire Registration Service and Social Services.
2012 – Community Action Partnership move into the Basset Street Community Centre.
2017 – Leicestershire Registration Service unveil the newly licensed (for marriage and civil partnership ceremonies) Old School Room.
---
Open Day
Everyone is welcome at the room's official unveiling.
11 am – 3 pm on 14th February 2018
Highlights:
See the room as it would look for a ceremony.
Registration service staff on-hand to answer any questions and take bookings.
On-site coffee shop.
Directions:


Limited parking is available in the dedicated car park outside, on Bassett Street and on nearby Timber Street
---
*Information and photographs kindly supplied by the Greater Wigston Historical Society, Community Action Partnership and Sophie Danvers.